Our interviewpartner today is the CEO of Addex Therapeutics, Tim Dyer.
Addex Therapeutics is a clinical-stage pharmaceutical company focused on the development and commercialization of an emerging class of novel orally available small molecule drugs known as allosteric modulators for neurological disorders.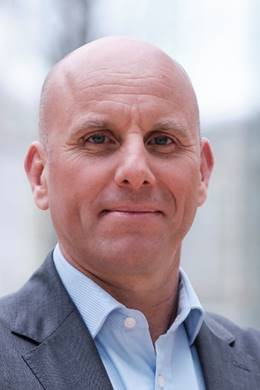 Mr. Dyer, the market has been flooded with aid programs. Do you expect sustained changes in the financing conditions?
T. Dyer: We have historically leveraged research funding programs from governments, patient advocacy groups and academic institutions. For example, more than USD2m of grants from the Michael J. Fox Foundation for Parkinson's Research, data generated by NIDA for our addiction program and numerous academic collaborations including work in dystonia, etc.
We expect the role of government and academic institutions to remain similar to past years, however, see the role of patient advocacy groups increasing as they become more sophisticated and incorporate research support in their mandates. Financing conditions in biotech are generally good at the moment, particularly in the US, and look set to be favorable, at least in the short-term.
To take advantages of this and to expand our investor base, Addex listed American Depositary Shares (ADS) on the Nasdaq Stock Market in January 2020 and subsequently has raised $11.5 million in a financing that closed on January 11, 2021.
What has changed in your company as a result of the corona pandemic?
T. Dyer: The main impact of the Corona pandemic was the significant reduction in clinical research, especially in disease areas affecting vulnerable patient populations. We were forced to suspend the start of our planned Parkinson's disease dyskinesia Phase 2b/3 pivotal clinical study which is now expected to start in H1 2021.
However, we were able to continue to advance many other activities which form part of a registration program and were also able to make good progress in preparing our dystonia program. We also put on hold a number of planned hires. We also made a number of changes in the way we operate to accommodate government regulation and advise such as working from home, social distancing in laboratories, rapidly expanded our use of zoom, skype and MS teams.
We have a clinical development team on the west coast of the US, so we were already operating as a semi virtual company prior to the corona pandemic so overall changes were reasonably limited. One long term consequence to point out ist he 1 year delay in our Parkinsonßs disease e dyskinesia pivotal registration program.
What sets you apart from your competitors in the industry?
T. Dyer: Addex competitive position is at 2 levels: 1. The treatment approach of each of our programs compared to the current standard of care and other programs in development by third parties. 2. Our technology platform and its ability to generate differentiated drug candidates All our programs are either first or best in class approaches for their respective disease area and are focused on disease areas where there is significant unmet medical need or need for improved treatments.
For example, dipraglurant for PD-dyskinesia is first in class for a disease area where there is significant need for improved treatments. Our technology is focused on the development and commercialization of an emerging class of drugs known as allosteric modulators, which may offer greater selectivity and better control at disease mediating receptors in the body. Most marketed drugs exert their effect by binding to receptors where the body's own natural molecular activators bind, the so called "active site".
This means most drugs must out-compete these natural compounds in order to bind to the active site. By contrast, allosteric modulators bind to receptors at a different site and modify function even if the natural compound is also binding. Because of this, allosteric modulators are not limited to simply turning a receptor on or off, the way most drugs work. Instead, they act more like a dimmer switch, offering control over the intensity of activation, while allowing the body to retain its natural control.
This sounds very interesting. Now im interested in your 5-Year company goals. Where do you see your company in 5 years?
T. Dyer: In 5 years, we expect to be a commercial-stage company with one, possibly two, products on the market that are generating revenues. Our lead product, dipraglurant, if approved, would enter a market that is worth $4 billion in the US alone. This will be supported by a pipeline of novel allosteric modulators in multiple clinical studies. We have not decided yet if we will commercialize dipraglurant on our own or through a partnership with a larger commercial stage pharmaceutical company. With respect to profits, we are focused on developing drug candidates that will bring significant benefit to patients and if we are successful at this then we will be able to generate significant profits.
And why sould investors invest in your company?
T. Dyer: With the recent financing, we have the funding in place to deliver on several significant milestones in our clinical development plan, a real inflection point for Addex. By the end of 2021, we will have dipraglurant in a pivotal clinical study and two additional compounds in mid-stage clinical development. This is supported by multiple earlier stage compounds and industry validating partnerships with Janssen and Indivior. The current valuation is very low compared to its peers with similar drug candidate pipelines.
Thank you for your time, Mr. Dyer. I wish you and your employees all the best for the future.
Addex Therapeutics Forum
Bewertung
Antw.
Thema
letzte Antw.
https://www.finanzen.ch/nachrichten/aktien/addex-und-indivior-stellen-arbeit-mit-adx71441-ein-102795

https://www.addextherapeutics.com/en/news-and-events/press-releases/addex-shareholders-approved-all-

https://www.finanzen.net/nachricht/aktien/press-release-addex-launches-chf40-million-capital-increas

518 Anleger erhalten Nachrichten und Analysen zu Addex Therapeutics per E-Mail